th
Eagles Club 12 Lounge welcomes you to our Lounge:
Thursday: 2 pm – 6 pm
Friday: 2 pm – 8 pm
Saturday: 2 pm – 6 pm
Sunday: 2 pm – 6 pm
All members and their guests are welcome to attend.
1. We are now allowed full capacity inside.
2. Masks mandatory when not seated.
3. Proof of full vaccination is required for entry (B.C. Vaccine Passport and Identification must be shown).
Please respect other peoples personal space and sanitize upon entering the lounge.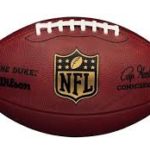 Monday Night Football Returns:
Game time is 5:15. A fabulous home-cooked dinner is served at 6 pm for only 12 Bucks!.
Tonight

's dinner is 3 types of Shepherd's Pie: Chicken, pulled pork, and hamburger served with salad and dessert.
There will be prizes, game cards, and great beer. Come watch the Cowboys BEAT the Giants on our FIVE big screen TVs.
Fun Darts is back
We meet up every

Wednesday

at Eagles Club 12. We form teams at 7 pm. Everyone is welcome.
All player levels are included. This night is mixed, fun, and not too serious.
You can also drop in for a beverage and some chat. Check out the latest changes at the club.
Fundraising Activities on Sundays have returned

Join us each Sunday starting at 3 pm for the Meat Draw, 50/50, and cash draw, Meat Draws are held each half-hour. All proceeds are directed to Eagles community causes. There may be live music as well!


Yummy Brunchs have been cancelled due to the COVID 19 pandemic.
We will advise when this and other events will return
Featuring omelettes, or eggs any style, with bacon, sausage, toast. Juice, Tea or Coffee included!
Bring the whole family!
$10 each with all proceeds going to local charities!